A parent is always proud of his children, and just many other families in the society, a number of politicians are also blessed with children.
We will be looking at the grown up sons of 4 of those politicians.
1. Babatunde Fashola
Babatunde Fashola is a former governor who is one of the most respected political leaders in the country. The politician who currently serves as the Federal Minister of Works and Housing, was born in Lagos where he completed his primary and secondary education before proceeding to the University of Benin where he graduated with a Bachelor of Law degree in 1987.
Fashola started his career as a lawyer, and is married to Abimbola Fashola. The couple are blessed with two children which includes a son named, Demola Fashola who is also a lawyer.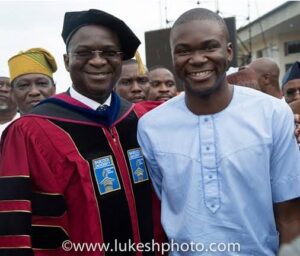 2. Ngozi Okonjo Iweala
Ngozi Okonjo Iweala is a popular economist and international development expert who is recognized as one of the most powerful female politicians in the world. Iweala who serves as the Incumbent Director General of the World Trade Organization, became the first woman to hold various political positions both in Nigeria and at international levels.
The politician has been married to her husband, Ikemba Iweala, a family medicine Physician from Umuahia, Abia State, and the couple are blessed with four children which includes a renowned author and medical doctor named, Uzodinma Iweala.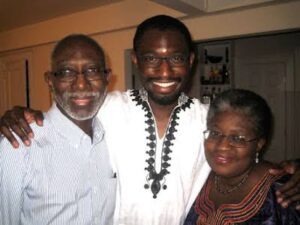 3. Peter Obi
Peter Obi is another politician who has accomplished great success as a businessman and politician. Obi who served as governor of Anambra State from 2007 to 2014, has been married to his wife, Margaret Brownson Usen since 1992.
The couple are blessed with two children which includes their son named, Gregory Peter Obi.
4. Yemi Osinbajo
Yemi Osinbajo is a pastor, lawyer and politician who is the current Vice President of Nigeria. Osinbajo and his wife Dolapo have a grown up son named, Fiyinfoluwa Osinbajo.